Servicing and repairing hot tubs and spas is serious business
Cleaning & Maintanance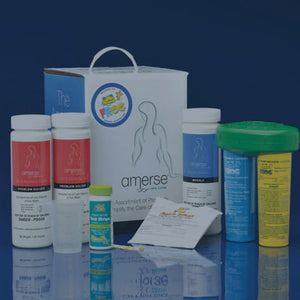 Select from below your brand of Hot Tub or Spa, and we will help you select the right chemical package to help you keep you it running like new.
Whether your hot tub uses Chlorine, Bromine, Bromide or Salt water treatment or SilkBalance, Atlanta Hot Tub Center can recommend the a chemical treatment package to test the water quality, balance your pH, and give the correct mix of chemicals to keep the water clean and pure for your enjoyment.
This section doesn't currently include any content. Add content to this section using the sidebar.
Testimonials
I've never dealt with a friendlier and more professional person, and the price was unbelievable. Do yourself a favor, and hire Brian's company! Outstanding.

John Botkins
Brian was very professional, completing all necessary repairs. His communication skills and prompt arrival as promised are something hard to find in the Atlanta area.

Stone Mountain, GA
They displayed excellent professionalism. I would highly recommend to my friends and co-workers.

Fayetteville, GA
These guys are great! They moved and serviced my spa. The price was great and Brian knows his stuff. If you need a hot tub fixed do yourself a favor and call the best. Thanks Guaranteed Spa!! Great Job!!!

Laurianne Jones
They are honest, experienced and extremely knowledgeable, which enables them to quickly diagnose and repair any problems you have. If you have a spa, these are the guys to call!

Jace Harris
We know better NOT to buy the cheapest. When we found Guaranteed Spa, met Brian, saw his operation, contacted several of their clients, we now own the hot tub of our dreams. Thankful to have saved a bunch of money, too!

Howard Stein
Look no further for the best Spa service and maintenance company that serves the Atlanta area. Brian Johnston and his crew are super nice, knowledgeable honest and extremely dependable.

Allison Nicole